90-100 WoD Leveling Guides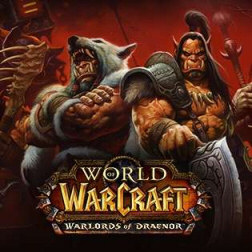 Greetings! I'm sure you all know that the next WoW expansion pack Warlords of Draenor (WoD) came out on (November 13th, 2014) and most of us are super hyped about it, including myself.

I have some good news and some bad news to share with you about my 90-100 WoD leveling guides.

Bad news is: It turns out I have been very busy with other projects this year (mostly been working on an Overwatch guide right now) and was unable to make a 90-100 WoD guide available for launch. I do plan on making a 90-100 WoD guide but it won't be ready until early-mid next year.

Good News is: There is another great WoD 90-100 guide out now that is just as effective as mine if not even better. My good friend Dugi and I have been producing awesome guides for WoW since 2005 and his work is just as outstanding as mine when it comes to guide quality.

Dugi's in-game leveling guides work similar to mine with a waypoint arrow that directs you where to go and what to do, but his guides even take it a step further with steps that auto updates to the next step after they get completed, which makes things a little more seamless.
Dugi's simple to use automated in-game guide with waypoint arrow:


I highly recommend getting Dugi's leveling guides as they will help you level through WoD with ease just like my leveling guides did.
Dugi's 90-100 WoD Guides are Available Now

A Rundown of what you can get from Dugi's WoW Guides:
You can get the "complete package" of Dugi Guides at $47 for one year.

The complete package is all 4 of their in-game guides (Leveling, Loremaster & Dungeon, Daily & Events, Achievement & Profession for both Alliance & Horde)

Includes all WoD Expansion Updates

100% money back guarantee (just like how my guides are), so it's definitely worth a try.
Check out Dugi's in-game guide menu: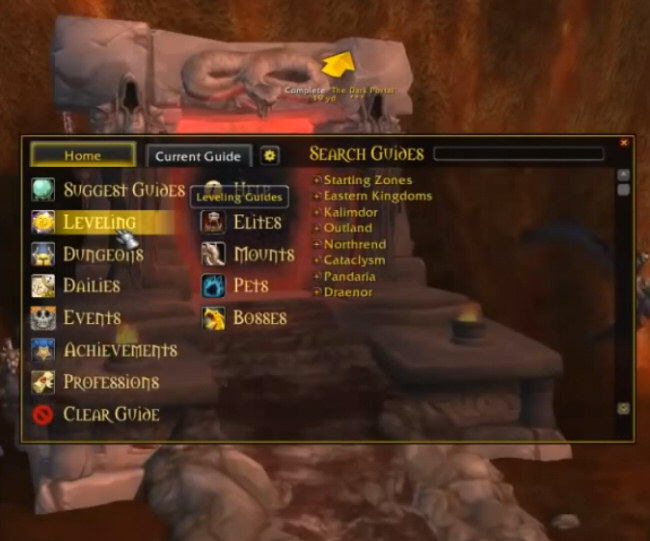 You can purchase Dugi's 90-100 WoD guides here and you can then use it immediately.

Take care and happy gaming!
Joana
Draenor, the new continent for WoD: