Mists of Pandaria Leveling Guide is Coming!
Joana is hard at work making an in-depth guide for Blizzard's new expansion pack, Mists of Pandaria, this guide will cover the following:
A detailed step-by-step in-game leveling guide (In the same format as my famous 1-85 leveling Guides) showing you how to level up through Pandaria (the new 85-90 continent) in the fastest way possible!
This MoP Leveling guide will contain everything you need to excel through Pandaria with no frustration at all!
Blizzard is also introducing a new race called Pandaren, and they will have their own starting area. I will also include a full Pandaren strategy and leveling guide. These guides will help you level the new race much faster and get you to level 90 ASAP, that is my goal for you!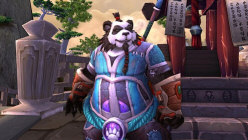 FAQ:
Why should I buy your leveling guide over others?
If you've read my site you will find that I am a video game speed runner, I play games with the intent of beating it the fastest way possible. Blizzard has noted that unlike the Cataclysm expansion pack, Mists of Pandaria will be non-linear questing. Cataclysm was all linear questing with hardly no options, so just about any leveling guide from any guide maker would work okay in that sense. But Mists of Pandaria will be non-linear, which means there will be quest hubs and multiple options to choose from as far as questing goes. This means you will want a guide written by a professional and not guides that were made by random kids that were hired to to write. I do all the work myself and I go over the content multiple times to find the fastest routes possible so you will have the highest quality guides possible.
Can I use your guide to become server 1st to level 90?
My leveling guides are made with this intention in mind! The number one goal of my guide is to get you from level 85 to level 90 is the fastest way possible. And everything in my guide can be done solo. I do list optional group quests but those can be ignored if you are playing solo. So to answer this question - YES!
Can your guide be used to obtain all quest achievements?
Yep, all solo quests are covered in my guide, so that means if you follow the whole guide you will be able to obtain all quest achievements for Mists of Pandaria. Through out my guide I cover optional areas that can be done to obtain these quest achievements.
Will you have a MoP Daily Quest guide?
Yep! I sure will. Like my Cataclysm guide, it may not be available the day I release it, but it will for sure be available within a month or so of the game's release. Hopefully sooner though! This will of course be of no extra charge, and will be a free addition to my guide.
When will Joana's 85-90 Mists of Pandaria guide be available?
The game has an official release date of September 25th 2012. I plan on launching my MoP leveling guides on September 23rd (which is this coming Sunday!). I will send out an email to my newsletter list to everyone (along with the discount discussed below) on that day as well!
Is this for both Horde and Alliance?
Yes, this guide will be for both horde and alliance, I will have full leveling guides for both sides.
Is there a price?
I put tremendous amount of time and effort into these guides, and because of that there will be a small price for it. And there will be separate prices for both horde and alliance guides. At this time I do not have an exact price, but it shouldn't be too much and I will make it as fair as I can for everyone. I do offer discounts for my newsletter subscribers, so subscribing to my newsletter below will allow you to get a small discount once I release my new MoP guides.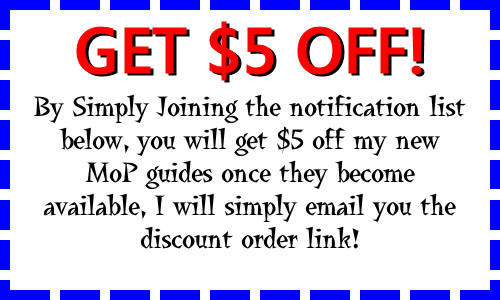 Join the Notification List:
For those of you interested in receiving an email as soon as it is available along with the $5 off order link, then please use the following form to put your email into (This will enter you into my Newsletter where I inform everybody about new products and upgrades for joanasworld.com).
Questions? Then Email me!